Flooding can be a devastating event for homeowners, causing extensive damage to carpets and flooring. When disaster strikes, a carpet flood cleanup expert becomes an invaluable resource. These professionals specialise in the restoration and cleanup of water-damaged carpets, employing specialised techniques and equipment to salvage what can be saved and prevent further issues like mould growth. In this guide, we will explore the role of a carpet flood cleanup expert, their methods, and the importance of their services in restoring your home after a flood.
Swift Response: Minimising Damage in Water Emergencies
In the aftermath of a flood or water damage incident, time is of the essence. A carpet flood cleanup expert should respond promptly to mitigate further damage. The first 24 to 48 hours are critical in preventing mould growth, structural issues, and extensive carpet damage. These experts are trained to assess the situation, extract water, and initiate drying processes swiftly, reducing the overall impact of the disaster on your carpets and home. Their fast response ensures that your property is on the path to recovery as soon as possible, minimising costs and disruptions in the long run.
Professional Approach to Restoring Flood-Damaged Carpets
When a carpet flood cleanup expert tackles the restoration of water-damaged carpets and flooring, they follow a systematic approach to ensure thorough cleanup and recovery. The process typically includes:
Assessment: The expert assesses the extent of the water damage, including water source identification and categorisation (clean, grey, or black water).
Safety: Ensuring the safety of occupants and workers by identifying and addressing potential hazards.
Water Extraction: Using powerful pumps and vacuums to remove standing water from the affected area.
Carpet Removal: In cases of severe damage, carpets may need to be lifted or removed to access and treat the underlying subfloor.
Drying: Employing industrial-grade air movers and dehumidifiers to thoroughly dry both the carpet and subfloor.
Disinfection: Treating affected areas with antimicrobial agents to prevent mould and bacterial growth.
Odour Removal: Addressing any residual odours using specialised deodorisation techniques and products.
Cleaning and Restoration: Cleaning and restoring the carpets to their pre-damage condition, which may include stain removal and repairs.
Monitoring: Continuously monitoring the drying process to ensure complete moisture removal.
Final Inspection: Conducting a final inspection to confirm that the carpets are fully restored, dry, and free from contaminants.
By following this professional approach, carpet flood cleanup experts can effectively salvage water-damaged carpets and flooring, returning your home to a safe and comfortable condition.
Preventing mould Growth After Flooding
Carpet flood cleanup experts employ a combination of specialised equipment and techniques to meticulously extract water and moisture from carpets, ensuring the prevention of mould growth. These methods are carefully orchestrated to deliver the best results: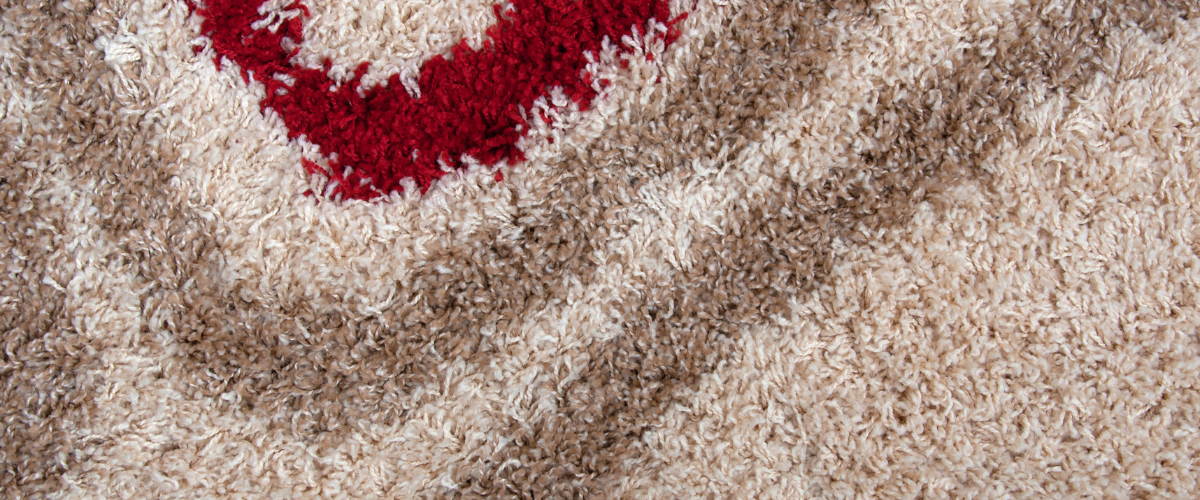 Firstly, they utilise powerful water extraction machines that can swiftly remove substantial volumes of water from both the carpets and the underlying padding. This rapid extraction is a pivotal step in mitigating further damage and expediting the drying process.
To accelerate drying, carpet flood cleanup experts strategically position industrial-grade air movers. These high-velocity fans enhance air circulation, expelling moisture-laden air and replacing it with drier air. This proactive approach significantly contributes to the effectiveness of the drying process.
In tandem with air movers, dehumidifiers are deployed to maintain and regulate humidity levels. Industrial dehumidifiers play a crucial role in reducing humidity, ensuring that moisture is thoroughly extracted from the carpets and their immediate surroundings. This comprehensive moisture removal strategy is essential for preventing mould growth.
Moreover, experts utilise advanced moisture detection tools such as moisture metres and infrared cameras. These tools enable them to identify areas with hidden moisture accurately. By pinpointing these moisture-prone regions, they can concentrate their drying efforts precisely where needed, guaranteeing thorough and efficient moisture extraction.
In some scenarios, carpets may be lifted or floated during the restoration process. This technique promotes airflow beneath the carpet, facilitating comprehensive drying from both the top and bottom layers.
Furthermore, carpet flood cleanup experts apply antimicrobial treatments to treated areas as a proactive measure to inhibit mould and bacteria growth. This precautionary step is integral to ensuring the long-term health and integrity of the affected flooring.
Throughout the entire restoration process, technicians remain vigilant with regular monitoring of humidity levels and moisture content. This continuous oversight allows them to make real-time adjustments to equipment and techniques as necessary, guaranteeing complete and effective drying.
Flood-Specific Cleanup
Different types of floods, such as clean water floods, sewage backups, or floods involving contaminated water, require distinct approaches in carpet cleanup. Carpet flood cleanup experts are trained to differentiate between these categories based on the water source and contamination level. For example:
Clean Water Floods: These floods involve water from a clean source, such as burst pipes or rainwater. Experts focus on water extraction and thorough drying to prevent mould and mildew growth.
Sewage Backup: When floods contain sewage or contaminated water, experts prioritise safety measures, including the use of personal protective equipment (PPE) and specialised disinfection methods.
Contaminated Water: Floods involving chemicals or pollutants demand careful handling and disposal of affected materials, with experts following specific protocols for safety and environmental protection.
By accurately identifying the type of flood and assessing its contamination level, carpet flood cleanup experts can tailor their approach to ensure safe and effective cleanup while minimising health risks and property damage.
Safety Measures
Carpet flood cleanup experts place a strong emphasis on safeguarding the health and well-being of homeowners throughout the entire cleanup process. Their commitment to safety is evident through the implementation of a comprehensive set of measures.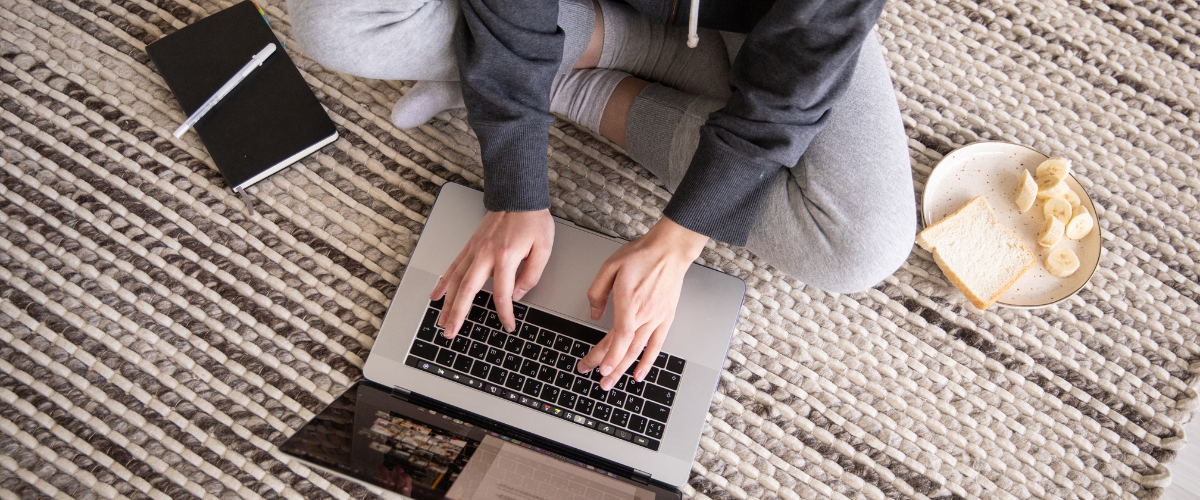 To begin with, experts understand the importance of Personal Protective Equipment (PPE). They meticulously don appropriate PPE, which includes gloves, masks, and waterproof clothing. These protective measures are critical in shielding themselves from potential contaminants present in floodwater, ensuring their safety and well-being as they work diligently to restore the affected area.
In addition to personal protection, carpet flood cleanup experts prioritise indoor air quality through ventilation. They maintain adequate airflow to minimise the concentration of airborne contaminants. By enhancing ventilation, they create a safer environment for both the occupants and themselves, reducing potential health risks associated with exposure to harmful substances.
Disinfection is another pivotal aspect of their safety protocol. To mitigate any potential health hazards, experts thoroughly disinfect surfaces. This step is essential as it serves to eliminate bacteria and pathogens, thereby reducing the risk of infection for everyone involved.
The importance of quick and effective drying cannot be overstated. Carpet flood cleanup experts are well aware that mould growth is a significant concern following water damage. mould can pose substantial health risks, making it crucial to prevent its proliferation. Therefore, experts utilise high-powered fans and dehumidifiers to expedite the drying process, ensuring that the environment remains dry and inhospitable for mould growth.
Moreover, safe disposal practices are rigorously adhered to throughout the cleanup process. Any materials contaminated by floodwater are removed and disposed of following local regulations and guidelines. This meticulous approach ensures that hazardous materials are handled properly and does not pose any risks to the homeowners or the environment.
Finally, clear communication is a cornerstone of the safety measures implemented by carpet flood cleanup experts. They understand that keeping homeowners well-informed is essential. Thus, experts take the time to explain the entire process and any potential hazards. Moreover, they offer guidance on safety precautions that homeowners should follow to ensure their safety during and after the cleanup process.
By diligently adhering to this comprehensive set of safety measures, carpet flood cleanup experts demonstrate their commitment to safeguarding the health and well-being of homeowners throughout the cleanup process, providing peace of mind in the face of a challenging situation.
Common Complications
Carpet flood cleanup experts may face various challenges and complications in their work, including:
# Hidden Moisture: Moisture can remain hidden within walls or subflooring, requiring specialised equipment to detect and address.
# mould Growth: If not addressed promptly, mould can develop, posing health risks. Experts must act quickly to prevent its growth.
# Structural Damage: Flooding can cause structural damage to floors and walls, requiring repairs or replacements.
# Contaminated Water: Depending on the source of flooding, the water may be contaminated with bacteria or chemicals, necessitating careful handling and disposal.
# Electrical Hazards: Water and electricity don't mix. Experts must ensure safety when dealing with water near electrical outlets or appliances.
# Health Risks: Exposure to contaminants in floodwater or mould can lead to health issues. Proper protective measures and sanitation are essential.
# Odour Removal: Eliminating lingering odours can be challenging and may require specialised treatments.
# Insurance Claims: Experts often assist homeowners in documenting damage for insurance claims, which can be a complex process.
# Homeowner Stress: Homeowners dealing with flood damage may experience significant stress, requiring experts to provide support and guidance.
# Time Sensitivity: Acting quickly is crucial to minimise damage, making rapid response and efficient work essential.
Carpet flood cleanup experts are well-prepared to address these challenges, using their expertise and specialised equipment to ensure a thorough and safe restoration process.
Damage Assessment
Carpet flood cleanup experts conduct a thorough assessment to evaluate the extent of damage caused by flooding. This assessment is essential to determine whether carpets can be salvaged or require replacement. The process typically involves: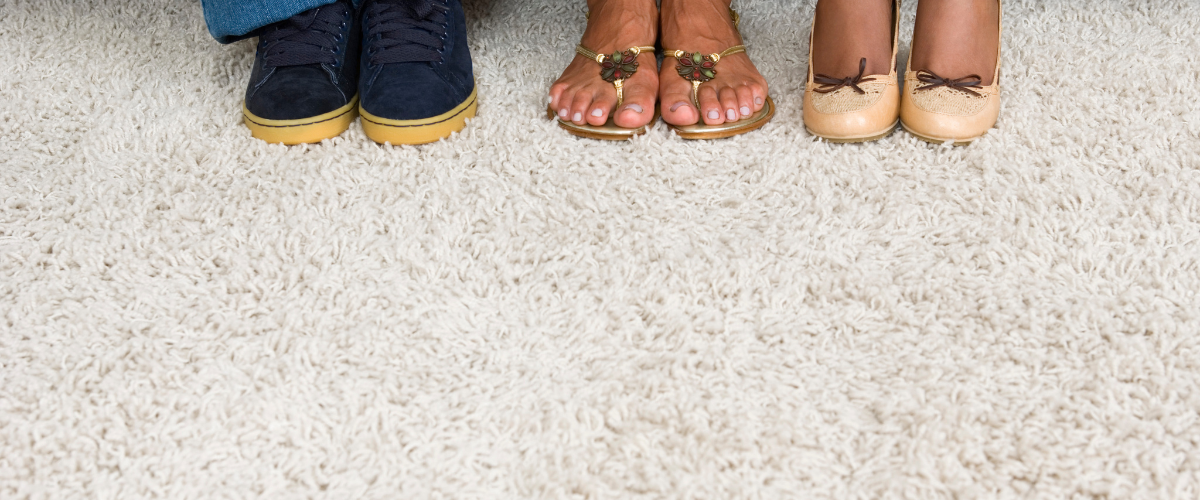 Inspection: Experts inspect the affected area, checking the type and source of water damage, whether it's clean water (Category 1), grey water (Category 2), or black water (Category 3) from sewage or other contaminants.
Moisture Detection: Specialised tools like moisture metres and infrared cameras are used to identify hidden moisture within carpets, underpadding, and subfloors.
Damage Classification: Experts classify the damage based on factors like the duration of exposure, the volume of water, and the contamination level. This classification helps determine the appropriate restoration method.
Carpet Condition: Assessing the carpet's condition is critical. If it's still structurally sound, has minimal damage, and the water source is clean, it may be salvageable.
Health Considerations: In cases of contaminated water or mould growth, health risks are assessed. If health concerns are present, replacement may be recommended.
Based on this assessment, carpet flood cleanup experts provide homeowners with a comprehensive plan that outlines whether cleaning, drying, and restoration are feasible or if replacement is the safest and most effective option. Their expertise ensures that the best course of action is taken to restore the affected area to its pre-flood condition.
Actions for the Homeowner
After experiencing a flood, homeowners should take several crucial actions to prepare for the arrival of a carpet flood cleanup expert. These steps prioritise safety and facilitate the cleanup process:
Safety First: Ensure the safety of all occupants by evacuating the flooded area if necessary, especially if electrical hazards or structural damage are present.
Shut Off Utilities: Turn off electricity and gas supplies to the affected area to prevent electrical shocks and gas leaks.
Document Damage: Document the damage with photographs or videos, which will be helpful for insurance claims.
Water Source Identification: Inform the cleanup expert about the source of water damage (clean water, grey water, or black water) to help them prepare and take appropriate precautions.
Move Valuables: Relocate valuable items, such as electronics, artwork, and important documents, to a dry and safe location.
Elevate Furniture: If possible, raise furniture and other belongings above the waterline to minimise damage.
Ventilation: Open windows and doors to enhance airflow and aid in drying the area.
Remove Excess Water: Use a wet/dry vacuum or towels to remove as much standing water as possible to prevent further damage and mould growth.
Avoid Contamination: Be cautious not to come into contact with contaminated water, and keep children and pets away from flooded areas.
Contact Professionals: Reach out to a reputable carpet flood cleanup expert as soon as possible to schedule an assessment and initiate the cleanup process.
By taking these immediate actions, homeowners can help mitigate further damage and ensure that the carpet flood cleanup expert can begin their work more effectively, ultimately leading to a faster and more successful restoration process.
Conclusion: Carpet Flood Cleanup Expert
In times of water damage and flooding, the expertise of a carpet flood cleanup expert is invaluable. These professionals bring not only the necessary skills but also specialised equipment to rapidly respond to emergencies, prevent further damage, and restore carpets and flooring to their pre-flood condition. Their fast response, professional approach, and commitment to safety ensure that homeowners can recover from water-related disasters with minimal disruption and the assurance of a safe and healthy living environment. By following their guidance and promptly enlisting their services, homeowners can navigate the challenges of flood cleanup successfully and have their homes restored to a clean and safe state.