Maintaining a clean and hygienic office environment is crucial for the well-being of employees and the overall productivity of a business. One often-overlooked aspect of office cleanliness is the state of the carpets. Office carpet cleaning plays a vital role in ensuring a healthy and professional workspace. Carpets can accumulate dust, allergens, stains, and wear and tear over time. This buildup not only affects the appearance but also impacts indoor air quality. In this context, office carpet cleaning becomes essential, not just for aesthetics but for creating an environment conducive to employee health and productivity. Let's explore the significance of office carpet cleaning and its benefits in more detail.
How Often Should You Schedule Professional Office Carpet Cleaning?
The frequency of office carpet cleaning depends on several factors, including the level of foot traffic, the type of work conducted, and the size of the office space. Generally, professional office carpet cleaning should be performed at least every 6 to 12 months for a standard office environment. However, high-traffic areas or spaces where food is consumed may require more frequent cleaning, possibly every 3 to 6 months. Regular assessments of the carpet's condition, along with professional recommendations, can help determine the optimal cleaning schedule to maintain a clean and healthy workspace.
Key Benefits of Regular Office Carpet Cleaning
Regular office carpet cleaning offers numerous advantages for employees and the overall workplace environment:
Improved Indoor Air Quality: Removing dust, allergens, and pollutants trapped in carpets enhances the air quality, promoting a healthier workspace.
Enhanced Aesthetic Appeal: Professional cleaning rejuvenates carpet appearance, creating a cleaner and more inviting office environment.
Extended Carpet Lifespan: Regular cleaning prevents premature wear and tear, extending the lifespan of your office carpets and delaying the need for replacement.
Odour Elimination: Effective cleaning removes unpleasant odours, leaving the workspace smelling fresh and pleasant.
Allergen Reduction: By eliminating allergens, such as dust mites, carpet cleaning can reduce allergy symptoms and create a more comfortable work environment.
Stain Removal: Tough stains and spills are effectively treated, maintaining a professional and pristine office appearance.
Savings on Replacement: Prolonging the lifespan of your carpets through regular cleaning helps save on the cost of new carpet installation.
Employee Well-Being: A clean workspace contributes to employee satisfaction and well-being, potentially boosting productivity and morale.
Reduced Health Risks: Cleaning carpets helps prevent mould and bacterial growth, reducing health risks associated with poor indoor air quality.
Eco-Friendly Practices: Many professional cleaning services use eco-friendly products and methods, promoting sustainability in the workplace.
Positive First Impressions: Clean carpets leave a positive impression on clients and visitors, reflecting professionalism and attention to detail.
Overall Comfort: Clean, well-maintained carpets create a more comfortable and inviting workspace for employees.
Regular office carpet cleaning not only benefits the physical environment but also contributes to a more productive and pleasant atmosphere for everyone in the office.
Extending the Lifespan of Office Carpets through Cleaning
Regular office carpet cleaning plays a crucial role in extending the lifespan of carpets and saving on replacement costs. Carpets in busy office environments face constant foot traffic, which can lead to wear and tear over time. Here's how professional cleaning contributes to longevity: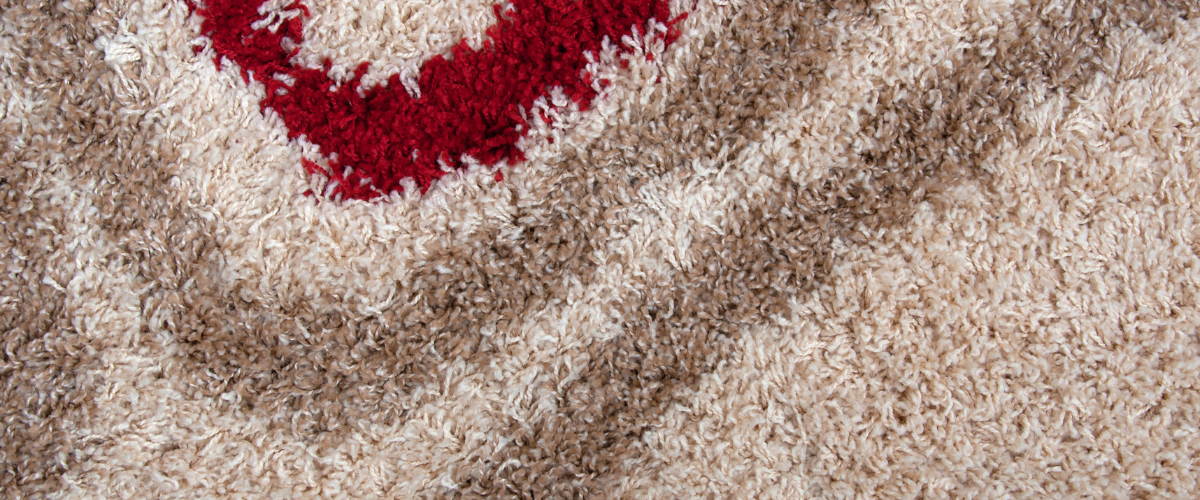 By removing accumulated dirt, dust, and debris, regular cleaning prevents abrasive particles from grinding against carpet fibres, reducing overall wear.
Prompt stain removal during cleaning prevents stains from setting in and causing permanent discolouration or damage.
Eliminating allergens like dust mites and pet dander through cleaning helps prevent allergen-induced fabric breakdown, preserving carpet integrity.
Fabric conditioning during cleaning restores moisture to the carpet, preventing it from becoming dry and brittle, which can lead to cracks and tears.
Some cleaning services offer stain protection treatments that create a barrier against future stains, further extending carpet life.
Ultimately, investing in regular office carpet cleaning not only maintains a clean and attractive workspace but also protects your carpet investment, saving you money on premature replacements.
Specialised Cleaning Methods for Office Carpets
Cleaning office carpets often involves various specialised methods tailored to the material and texture of the carpets. These methods ensure effective cleaning while preserving the integrity of the carpets. One common method is hot water extraction, often referred to as steam cleaning, which is suitable for most carpet materials. It involves injecting hot water and cleaning solutions into the carpet and then extracting dirt and residues.
For delicate or moisture-sensitive carpets, dry cleaning is an ideal option. Dry cleaning employs absorbent compounds that encapsulate dirt, making it easy to vacuum away. Encapsulation cleaning, on the other hand, is suitable for low-pile and commercial carpets. It uses specialised detergents that crystallise and encapsulate dirt, simplifying the vacuuming process.
In commercial settings, bonnet cleaning is a frequently used method. It involves a machine with a rotating pad that agitates the carpet and removes surface dirt. Traditional carpet shampooing, which employs a specialised shampoo applied with a machine and then extracted, remains effective for certain carpet types. Foam cleaning is another approach that entails applying a specialised foam to the carpet to attract dirt, which is subsequently vacuumed away.
Each cleaning method is chosen based on the specific carpet material, texture, and cleaning needs, ensuring that the cleaning process is both effective and gentle on the carpets.
Eco-Friendly or Green Office Carpet Cleaning Options
For environmentally conscious businesses, several eco-friendly office carpet cleaning options prioritise sustainability and minimise the use of harmful chemicals. One such option is green cleaning products, which consist of non-toxic, biodegradable cleaning solutions that are safe for both the environment and building occupants. These products effectively clean carpets without leaving behind harsh chemical residues.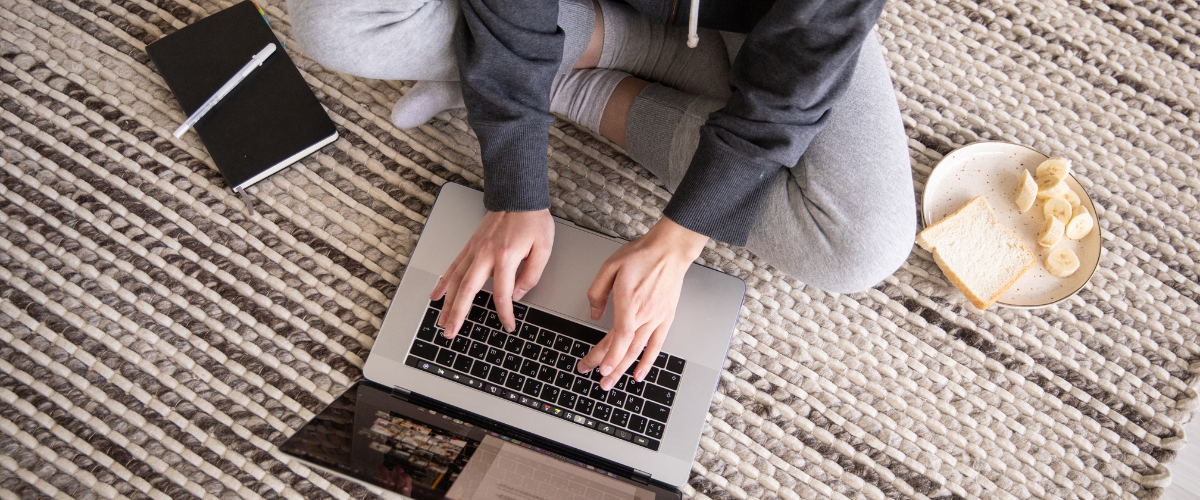 Additionally, low-moisture cleaning methods like dry cleaning and encapsulation are eco-friendly choices as they use minimal water, reducing water waste and the risk of mould growth in carpets. High-efficiency particulate air (HEPA) filtration is another green practice, as it involves using filters on cleaning equipment to trap allergens and particles, thereby improving indoor air quality.
Some companies offer carpet cleaning services that utilise natural or organic cleaning solutions, such as plant-based detergents or vinegar-based cleaners. Furthermore, businesses may choose to employ energy-efficient equipment that consumes less electricity during the cleaning process. By opting for these eco-friendly cleaning options, businesses can maintain clean and healthy office carpets while actively minimising their environmental footprint.
Preparation for Minimal Disruption
To minimise disruption to office operations during carpet cleaning, consider the following measures:
# Schedule Cleaning After Hours: Arrange for carpet cleaning services to occur outside of regular working hours to avoid interfering with daily tasks.
# Clear the Area: Ensure that employees remove personal belongings, office furniture, and obstacles from the areas to be cleaned.
# Notify Employees: Communicate the cleaning schedule to employees in advance, so they can plan accordingly.
# Temporary Relocation: If feasible, temporarily relocate employees from the areas undergoing cleaning to other workspaces.
# High-Traffic Routes: Identify alternative routes for foot traffic to avoid freshly cleaned areas.
# Ventilation: Ensure proper ventilation to facilitate quicker drying of carpets and reduce any lingering odours.
# Cord Management: Secure cables and cords to prevent tripping hazards.
# Safety Signs: Place warning signs indicating wet or freshly cleaned areas to prevent accidents.
By taking these precautions, businesses can ensure that carpet cleaning activities have minimal impact on office productivity and employee well-being.
Improving Indoor Air Quality
Regular office carpet cleaning can indeed contribute to better indoor air quality and enhance employee well-being. Carpets can trap dust, allergens, and pollutants over time, affecting the air quality in the workspace. Professional cleaning removes these contaminants, creating a healthier environment for employees. Improved air quality can reduce allergy symptoms and respiratory issues, leading to increased comfort and productivity among workers. Additionally, a cleaner and fresher office environment can positively impact employee morale and create a more pleasant workspace.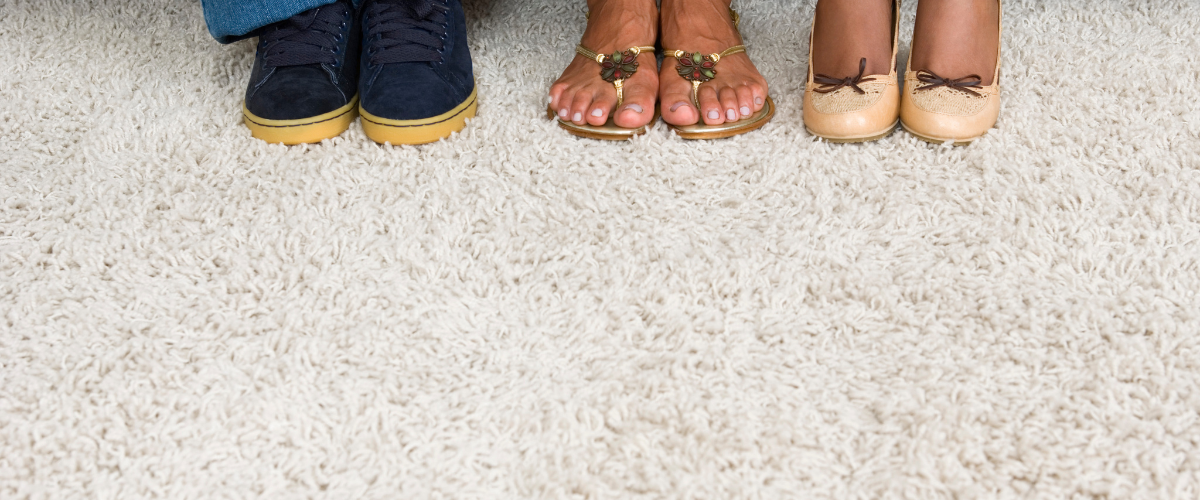 Factors to Consider When Selecting a Cleaning Provider
When businesses are in the process of selecting a reliable and cost-effective office carpet cleaning service provider, several crucial factors should be taken into account. First and foremost, it's essential to research the provider's reputation, read reviews, and ask for referrals to ensure their reliability and the quality of their service.
Experience and expertise are also vital considerations. It's advantageous to choose a provider with a proven track record in office carpet cleaning and a solid understanding of different carpet materials and cleaning methods. Checking if the provider holds relevant certifications in carpet cleaning and follows industry standards can provide added confidence in their capabilities.
For businesses that prioritise sustainability, considering providers that offer eco-friendly cleaning solutions is important. Pricing transparency is another key factor. It's essential to obtain detailed quotes and ensure transparency in pricing, including any additional charges or hidden fees.
Availability and flexibility should not be overlooked; businesses should ensure that the provider can work around their office's schedule to minimise disruption. Additionally, verifying that the provider is adequately insured to cover any potential damage during cleaning is crucial.
Inquiring about guarantees on their work can help ensure satisfaction and the option for re-cleaning if necessary. Customisation is also valuable, as businesses may have unique needs and various carpet types. Finally, asking about the provider's safety protocols ensures minimal risk to employees and property during the cleaning process.
By considering these factors carefully, businesses can make an informed decision and select a cleaning provider that meets their requirements, ultimately contributing to a clean and healthy office environment.
Conclusion: Office Carpet Cleaning
In conclusion, regular and professional office carpet cleaning is essential for maintaining a clean, healthy, and productive workspace. The benefits extend beyond aesthetics, as clean carpets improve indoor air quality, extend the lifespan of flooring, and contribute to the well-being of employees. Choosing a reliable cleaning provider and considering eco-friendly options are crucial steps in ensuring that your office environment remains fresh, inviting, and conducive to business success. Invest in office carpet cleaning to create a positive first impression for clients and a comfortable, hygienic space for your team.