When the time comes to move out of a rental property in Brisbane, tenants often face the task of ensuring the property is in impeccable condition, including the carpets. This is where end of lease carpet cleaning services in Brisbane come into play. But are they worth the investment, and what do they entail? In this guide, we'll delve into the world of end of lease carpet cleaning services in Brisbane, exploring their benefits, costs, and how they can save you from potential deductions on your security deposit. So, whether you're a tenant looking to make a smart move or a landlord seeking to understand tenant expectations, read on to discover the key aspects of these services in the Brisbane rental market.
The Benefits of Hiring Professional End of Lease Carpet Cleaning Services in Brisbane
Hiring professional end of lease carpet cleaning services in Brisbane offers several significant advantages for both tenants and landlords. Firstly, it ensures that the carpets are thoroughly cleaned, removing stains, dirt, and allergens, which can significantly enhance the property's overall appeal and hygiene. Moreover, professional cleaners are well-equipped with the right tools and expertise to tackle even the toughest carpet issues, helping tenants avoid potential deductions from their security deposit. For landlords, offering professionally cleaned carpets can attract prospective tenants and maintain the property's value. Additionally, opting for professionals saves time and effort, allowing tenants to focus on other aspects of the move. Overall, the investment in professional carpet cleaning can pay off in terms of cleanliness, tenant satisfaction, and property maintenance in the Brisbane rental market.
Typical Steps in the End of Lease Carpet Cleaning Process in Brisbane
Here are the typical steps involved in ensuring a thorough end of lease carpet cleaning in Brisbane:
Inspection: Begin by inspecting the carpets to assess their condition, noting any stains, spots, or areas that require special attention.
Vacuuming: Vacuum the carpets thoroughly to remove loose dirt, dust, and debris. This step helps prepare the carpets for deeper cleaning.
Pre-Treatment: Apply pre-treatment solutions to treat stains and heavily soiled areas. Allow these solutions to sit for the recommended time.
Hot Water Extraction: Utilise hot water extraction equipment to deep clean the carpets. This method involves injecting hot water and cleaning agents into the carpet fibres and then extracting them, along with dirt and contaminants.
Spot Cleaning: Address any remaining stains or spots with specialised cleaning products and techniques.
Deodorizing: Apply a deodorizer to eliminate any odours and leave the carpets smelling fresh.
Drying: Ensure the carpets dry completely to prevent mould or mildew growth. Use fans or open windows to expedite the drying process.
Final Inspection: Conduct a final inspection to ensure that all stains have been addressed, the carpets are clean, and there is no damage.
Documentation: Document the cleaning process with photos and a detailed report. This documentation can be useful if there are disputes over the security deposit.
Notification: Notify the landlord or property manager once the carpet cleaning is complete, providing them with any necessary documentation.
By following these steps, tenants can ensure that the carpets are in excellent condition when they vacate the property, minimising the risk of deposit deductions and leaving a positive impression on the landlord in Brisbane's competitive rental market.
Cost Considerations for End of Lease Carpet Cleaning in Brisbane
The cost of professional end of lease carpet cleaning in Brisbane varies depending on factors like the size of the property, the condition of the carpets, and any additional services required. While there is an expense associated with hiring a professional cleaner, it's essential to weigh this cost against potential deductions from the security deposit if the carpets are not adequately cleaned. Landlords and property managers often deduct cleaning fees from the deposit if the carpets are left in a subpar condition, which can sometimes exceed the cost of hiring professionals. By investing in professional carpet cleaning, tenants can help ensure that their carpets meet the required standards and avoid potential financial deductions upon moving out. Additionally, this proactive approach can contribute to a smoother and more satisfactory end of lease experience for both tenants and landlords in Brisbane.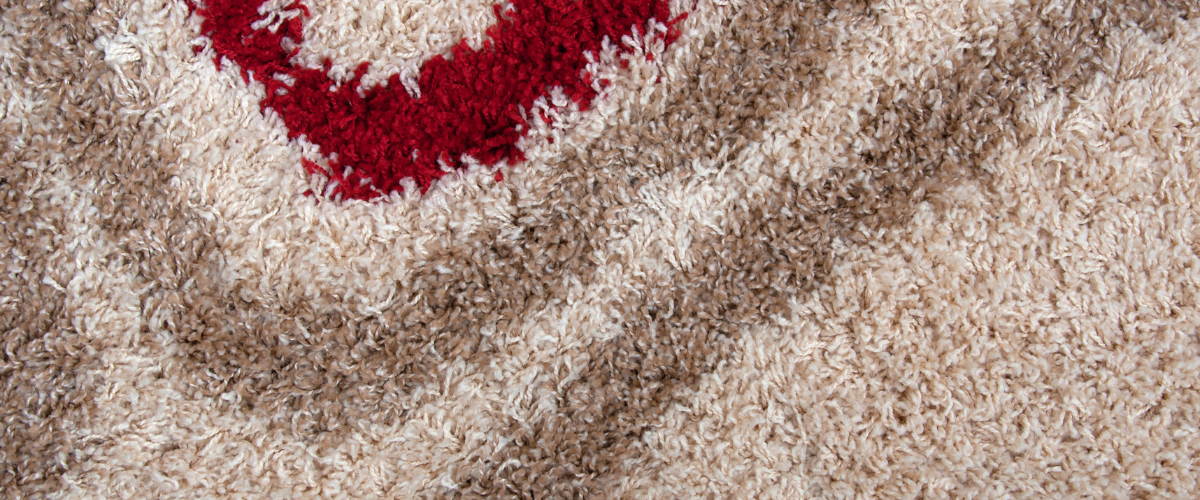 Steam or Dry Clean: End of Lease Carpet Cleaning in Brisbane
Tenants in Brisbane typically have the option to choose between steam cleaning and dry cleaning methods for end of lease carpet cleaning. The choice often depends on the specific needs of the carpets and the preferences of the tenant. Steam cleaning, also known as hot water extraction, is a deep-cleaning method that uses hot water and cleaning solutions to penetrate the carpet fibres and extract dirt and stains. It is highly effective at removing deep-seated grime and is commonly recommended for carpets in Brisbane. Dry cleaning, on the other hand, involves the use of specialised cleaning compounds that do not require extensive drying time. While it can be suitable for certain carpet types and situations, it may not provide the same level of deep cleaning as steam cleaning.
In Brisbane, steam cleaning is more commonly chosen for end of lease carpet cleaning because of its thorough and effective results. Landlords and property managers often prefer this method as it ensures that the carpets are left in the best possible condition for the next tenants. However, the choice between steam and dry cleaning should be made based on the specific condition of the carpets and any recommendations from the property owner or manager to meet the lease agreement's cleaning requirements.
Eco-Friendly or Green Carpet Cleaning Options in Brisbane
In Brisbane, there is a growing trend towards eco-friendly and green carpet cleaning options for end of lease cleaning. These options prioritise the use of environmentally responsible and non-toxic cleaning products and methods. Many professional carpet cleaning services in Brisbane offer eco-friendly alternatives, which are not only safer for the environment but also for the health of tenants and the property's occupants. These green cleaning options typically involve the use of biodegradable and plant-based cleaning solutions that have minimal impact on indoor air quality and reduce the exposure to harsh chemicals. Some services may also utilise low-moisture cleaning techniques, which conserve water and reduce drying times. Opting for eco-friendly carpet cleaning not only aligns with sustainable practices but can also be a proactive choice for tenants who want to leave a positive environmental footprint as part of their end of lease responsibilities. Tenants in Brisbane are encouraged to inquire about eco-friendly options when hiring professional carpet cleaning services to ensure a healthier and greener cleaning process.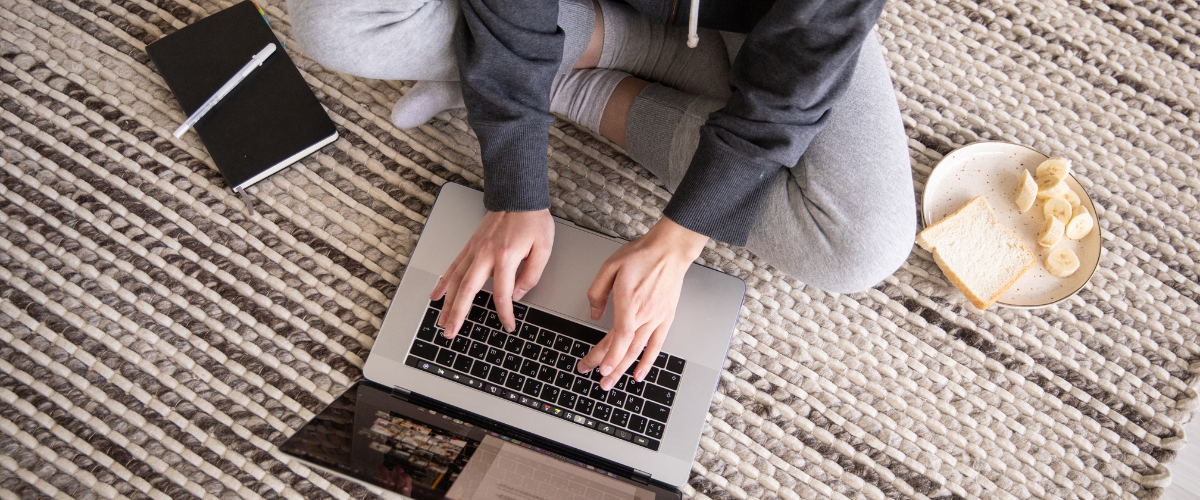 DIY Carpet Cleaning Pros and Cons
Pros:
# Cost Savings: DIY carpet cleaning can be more budget-friendly as you won't have to hire a professional service.
# Convenience: You can clean your carpets at your own pace and schedule.
# Familiarity: You have control over the cleaning products and methods used, allowing you to choose eco-friendly options if desired.
Cons:
# Limited Equipment: DIY cleaning machines may not be as powerful or effective as professional equipment.
# Risk of Damage: Inexperienced users may over-wet the carpet, leading to mould or mildew issues.
# Incomplete Cleaning: DIY cleaning may not remove deep-seated dirt and allergens as effectively as professional methods.
# Time-Consuming: Cleaning large areas can be time-consuming and physically demanding.
# Lack of Expertise: DIY cleaning may not achieve the same results as professional services due to a lack of training and experience.
Recommended Carpet Cleaning Companies in Brisbane
Carpestology is a highly regarded carpet cleaning company in Brisbane known for its expertise in end of lease carpet cleaning. They offer professional services tailored to the specific needs of tenants preparing to move out. Carpestology employs advanced carpet cleaning techniques and eco-friendly products to ensure a thorough and eco-conscious cleaning process. Additionally, other reputable companies such as Brisbane Carpet Cleaning and Pro Carpet Cleaning Brisbane are well-known for their reliable end of lease carpet cleaning services. It's advisable for tenants in Brisbane to consider these trusted companies to ensure their carpets meet the standards required for a successful end of lease inspection.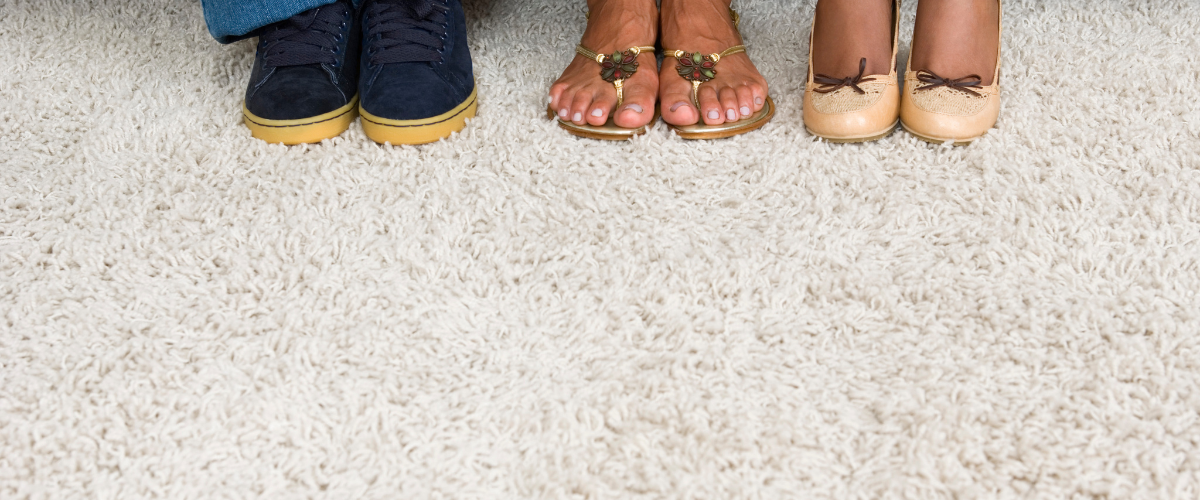 Addressing Stains or Damage During End of Lease Carpet Cleaning in Brisbane
When tenants encounter specific carpet stains or damage that require special attention during the end of lease cleaning process, several steps should be taken. Firstly, it's crucial to assess the extent and nature of the stains or damage to determine the appropriate cleaning approach. If you've hired a professional cleaning service, promptly notify them about these issues so they can come prepared with the necessary equipment and solutions.
For minor stains or small damages, you may attempt DIY cleaning solutions using appropriate stain removers or repair kits, following the product instructions carefully. Additionally, document the issues by taking clear photographs before and after the cleaning process. This documentation can serve as evidence if there are disputes with the landlord regarding deductions from the security deposit.
In cases of stubborn stains or significant damage, it's advisable to seek professional help. Carpet cleaning experts have the expertise and equipment to effectively tackle challenging issues. Furthermore, it's essential to maintain open communication with your landlord or property manager to inform them about the steps you've taken to address the stains or damage professionally.
Concluding Thoughts on End of Lease Carpet Cleaning in Brisbane
End of lease carpet cleaning in Brisbane is a crucial aspect of ensuring a smooth transition between tenants and maintaining the condition of rental properties. Hiring professional cleaning services can offer numerous benefits, including expert stain and damage removal, time efficiency, and peace of mind. It's essential for tenants to understand their obligations and consider the cost of cleaning versus potential deductions from the security deposit if the carpets are left in poor condition.
In short, by investing in end of lease carpet cleaning services or taking the appropriate DIY measures can significantly contribute to a successful lease-end experience, ensuring tenants leave behind clean and well-maintained carpets for the next occupants.