Carpet smoke odours can persist long after a fire, cigarette smoke, or other sources of smoke exposure have been removed. These stubborn odours not only affect indoor air quality but can also be a constant source of discomfort. Carpet smoke odour removers are specially formulated products designed to tackle this problem head-on, promising to eliminate even the most persistent and unpleasant odours trapped in your carpets. In this guide, we will explore the world of carpet smoke odour removers, delving into their effectiveness, usage, and how they can restore freshness to your living spaces.
How Do Odour Removers Work to Eliminate Carpet Smoke odours?
Carpet smoke odour removers employ a variety of mechanisms to effectively neutralise and eliminate unpleasant odours from your carpets. These products typically contain active ingredients that interact with the odour molecules, breaking them down or altering their chemical structure to render them odourless. Common techniques used by these removers include encapsulation, enzymatic action, and chemical neutralisation. Some removers also employ fragrances to mask any residual odour, leaving behind a fresh and pleasant scent. Understanding how these removers work is crucial in selecting the right product to effectively combat persistent carpet smoke odours.
Common Causes of Smoke odours in Carpets and When to Use a Carpet Smoke odour Remover:
Tobacco Smoke: Regular smoking indoors can result in embedded smoke odours in carpets.
Cooking odours: Certain cooking methods or accidents can produce lingering smoke odours.
Fire Incidents: After a fire, smoke and soot particles can penetrate carpets, leaving persistent odours.
Candle or Incense Use: Frequent use of candles or incense can lead to subtle but pervasive odours.
Pet-Related odours: Pets can introduce odours through fur, accidents, or their dander.
Environmental Factors: Living in a region prone to wildfires or air pollution can contribute to odours.
Previous Residents: Smoke odours may linger from previous occupants.
A carpet smoke odour remover should be used when these odours become noticeable and unpleasant, affecting indoor air quality or causing discomfort. It's essential to choose the right remover based on the specific odour source and the carpet type to effectively eliminate the odour without damaging the carpet fibres.
Types of odour Removers Available:
Carpet smoke odour removers are available in various forms, each offering distinct characteristics and advantages. These different types encompass: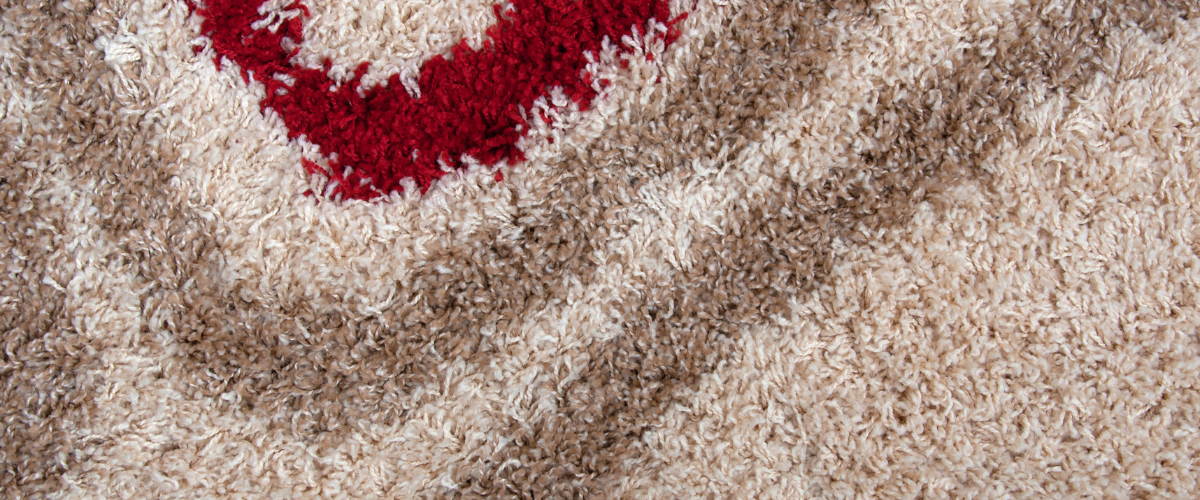 Sprays and Aerosols: These options are known for their convenience and ease of use, enabling users to target specific areas or treat the entire carpet. They commonly contain enzymes or odour-neutralising chemicals.
Powders: odour-removing powders are applied by sprinkling them onto the carpet. They penetrate the carpet fibres, absorbing and neutralising odours. Typically, they are left on for a specific period before being vacuumed.
Liquids and Concentrates: These products can be directly applied to affected areas or diluted for use with a carpet cleaning machine. They often feature enzymes that break down odour-causing molecules.
Natural and Eco-Friendly Options: Some removers rely on natural ingredients such as baking soda, vinegar, or essential oils to effectively neutralise odours. These options are favoured by eco-conscious consumers.
Professional Services: In situations where smoke odours are severe and deeply embedded, hiring professional carpet cleaning services may be necessary. These experts have access to specialised equipment and solutions designed for thorough cleaning and deodorising.
The selection of a carpet smoke odour remover depends on factors like the extent of the odour problem, personal preferences, and environmental considerations. Each type of remover comes with its own set of advantages, offering varying levels of convenience, effectiveness, and safety.
odour Remover Ingredients:
Carpet smoke odour removers typically incorporate a variety of ingredients intended to effectively neutralise and eliminate unpleasant odours. These ingredients may encompass:
Enzymes: Enzymes, being biological molecules, excel at breaking down odour-causing substances at the molecular level, thus efficiently neutralising the odour.
Odour Neutralisers: These chemicals work by chemically altering odour molecules, reducing their pungency or completely eliminating them.
Fragrances: Many odour removers include pleasant scents to mask any residual odours, leaving behind a fresh-smelling carpet.
Absorbents: Certain products feature absorbent materials such as baking soda or activated charcoal, which effectively soak up and trap odour molecules.
For individuals seeking natural or eco-friendly alternatives, some odour removers employ ingredients like baking soda, vinegar, essential oils (such as tea tree or lavender), or citrus extracts. These alternatives are favoured by those who are environmentally conscious or have chemical sensitivities, and they can be equally adept at eliminating smoke odours.
Typical Timeframe for odour Removal:
The time it takes for a carpet smoke odour remover to effectively eliminate smoke odours can vary depending on several factors, including the severity of the odour, the type of remover used, and the ventilation in the area. In many cases, you can expect noticeable improvements within a few hours to a day after applying the remover. However, complete odour removal may take several days or even weeks, especially for deeply embedded odours. It's important to follow the product's instructions and be patient during the process to achieve the best results. Additionally, good ventilation can help expedite the removal process by allowing fresh air to circulate and carry away odour molecules.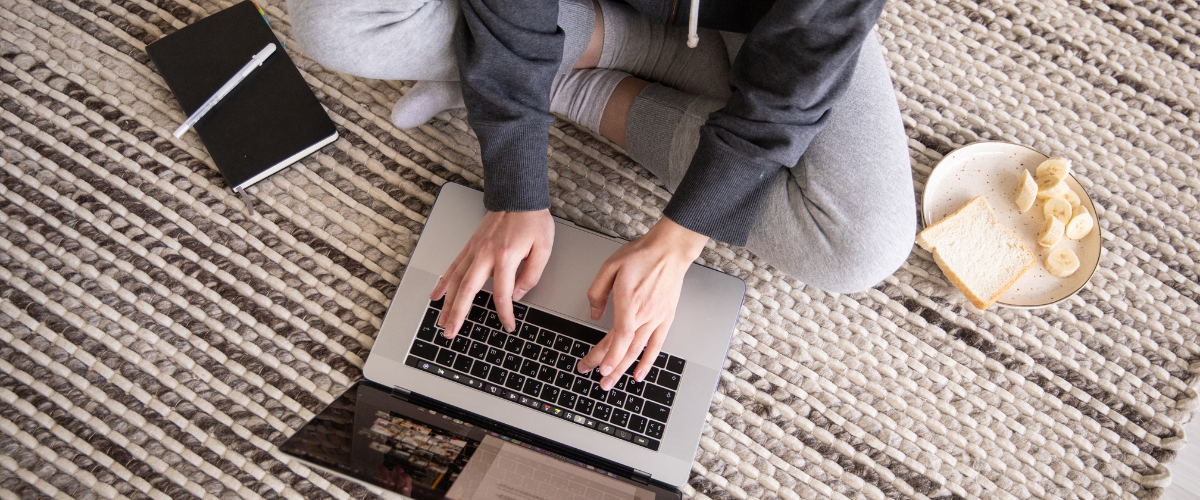 Safety Precautions When Using Carpet Smoke odour Removers:
# Read and Follow Instructions: Always carefully read and follow the manufacturer's instructions on the product label for proper usage and safety guidelines.
# Ventilation: Ensure adequate ventilation by opening windows and doors when using odour removers. This helps dissipate any fumes and promotes faster odour removal.
# Keep Pets and Children Away: Restrict access to the treated area for pets and children during and after application. Some products may contain chemicals that can be harmful if ingested or inhaled.
# Test in an Inconspicuous Area: Before applying the remover to the entire carpet, test a small, inconspicuous area to check for any adverse reactions, discolouration, or damage.
# Store Safely: Store the odour remover in a secure location that is out of reach of children and pets. Ensure the container is tightly sealed to prevent accidental spills.
# Wash Hands: After handling the product, wash your hands thoroughly to avoid any potential skin irritation.
# Avoid Overuse: Using more product than recommended does not necessarily speed up the odour removal process and may lead to an overpowering scent.
# Seek Professional Help: If the odour persists or is severe, consider consulting a professional carpet cleaner or odour removal specialist for safe and effective removal.
By following these safety precautions, you can ensure the safe and effective use of carpet smoke odour removers in your home, particularly in households with pets or children.
Residue or Chemical Traces After Treatment:
Carpet smoke odour removers are designed to leave minimal or no residue or chemical traces on carpets after proper application and drying. Most commercial products are formulated to evaporate or break down completely, leaving the carpet surface clean and odour-free. However, it's crucial to follow the manufacturer's instructions carefully, ensuring that excess product is not left on the carpet, as this can potentially result in a residue. Additionally, some natural or eco-friendly odour removers may leave behind a faint scent from their natural ingredients, but this is generally subtle and dissipates over time. To avoid any potential residue or chemical traces, always use odour removers as directed and allow the carpet to dry thoroughly before regular use.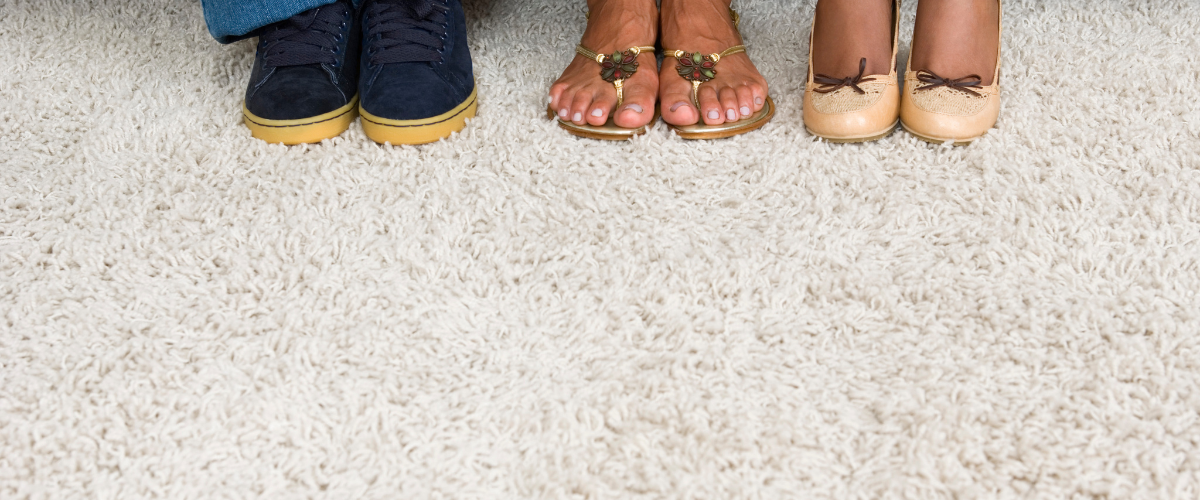 Tips for Achieving Best Results:
To achieve the best results when using carpet smoke odour removers, consider the following tips:
Preparation: Vacuum the carpet thoroughly to remove loose dirt and debris before applying the odour remover. A clean surface allows the product to work more effectively.
Spot Test: Before applying the odour remover to the entire carpet, perform a spot test in an inconspicuous area to ensure it doesn't cause any adverse effects or discolouration.
Follow Instructions: Read and follow the manufacturer's instructions carefully. Different products may have specific application techniques and recommended dosages.
Proper Application: Apply the odour remover evenly and sparingly. Avoid saturating the carpet excessively, as this can lead to overuse and potential residue.
Drying Time: Allow the treated area to dry completely. Ventilation and air circulation can expedite the drying process.
Repeat if Necessary: For stubborn smoke odours, you may need to repeat the application. Be patient, as some odours may require multiple treatments for complete elimination.
Regular Maintenance: To prevent odours from returning, maintain a clean environment and address the root cause of the smoke odour, such as smoking cessation or improved ventilation.
Pets and Children: Ensure that treated areas are inaccessible to pets and children during the application and drying process to prevent ingestion or contact with the product.
By following these tips, you can maximise the effectiveness of carpet smoke odour removers and enjoy a fresher, odour-free living space.
Conclusion: Carpet Smoke Odour Remover
Carpet smoke odour removers are valuable tools for eliminating persistent and unpleasant smoke odours from carpets and upholstery. Whether caused by tobacco smoke, cooking mishaps, or other sources, these products offer an effective solution to refresh and restore indoor spaces. By understanding the common causes of smoke odours, the types of removers available, their ingredients, and proper usage techniques, individuals can choose the most suitable product and achieve optimal results. It's important to follow safety precautions, allow adequate drying time, and consider repeat applications when necessary. With the right approach, carpet smoke odour removers can help create a clean and welcoming environment, free from the lingering traces of smoke.