Commercial carpet cleaning plays a pivotal role in maintaining a clean, healthy, and welcoming environment for businesses of all sizes. Carpets in commercial spaces often bear the brunt of heavy foot traffic, spills, and stains, making regular cleaning crucial. Not only does it enhance the appearance of your workspace, but it also contributes to the well-being of employees and visitors by improving indoor air quality. In this guide, we will explore the reasons why commercial carpet cleaning is essential, the benefits it offers, and the best practices to ensure your carpets remain in pristine condition, leaving a positive impression on everyone who steps through your doors.
Regular Cleaning for Commercial Carpets
Maintaining the appearance and longevity of commercial carpets necessitates a regular cleaning schedule. While the exact frequency may vary based on factors like foot traffic, the general recommendation is to have commercial carpets professionally cleaned every 6 to 12 months. High-traffic areas may require more frequent cleaning, possibly every 3 to 6 months, to prevent dirt and stains from becoming deeply embedded. This regular maintenance not only preserves the aesthetic appeal of your carpets but also ensures they continue to serve as a clean and comfortable foundation for your business environment, leaving a positive impression on clients and employees alike.
Benefits of Commercial Carpet Cleaning
Regular commercial carpet cleaning offers numerous advantages for businesses, including:
Enhanced Appearance: Maintains a clean and professional look, leaving a positive impression on clients and employees.
Extended Carpet Life: Removes dirt and debris that can cause premature wear and tear, extending the carpet's lifespan.
Improved Indoor Air Quality: Eliminates allergens, dust, and pollutants trapped in the carpet, contributing to a healthier workspace.
Stain Removal: Effectively tackles stubborn stains, spills, and blemishes, restoring the carpet's original colour and cleanliness.
Odour Control: Eliminates unpleasant odours, creating a fresh and inviting atmosphere.
Reduced Allergens: Removes allergenic particles, benefiting employees and visitors with allergies or respiratory issues.
Compliance with Health Standards: Helps businesses meet cleanliness and hygiene standards, especially in healthcare or food service industries.
Cost Savings: Prevents the need for premature carpet replacement and expensive repairs, ultimately saving on long-term expenses.
Environmental Responsibility: Many professional cleaners offer eco-friendly options, promoting sustainability and reducing the carbon footprint.
These benefits collectively contribute to a more appealing, healthy, and cost-effective business environment.
Cleaning Methods and Equipment in Commercial Carpet Cleaning
Professional commercial carpet cleaners employ various cleaning methods and specialised equipment to ensure thorough and effective results. Commonly used methods include hot water extraction (steam cleaning), dry cleaning, and encapsulation. Each method has its advantages and is selected based on the carpet's type, condition, and the desired outcome. Hot water extraction involves the use of hot water and detergent to deep clean and extract dirt, followed by powerful vacuuming. Dry cleaning utilises low-moisture techniques and specialised chemicals to clean without excessive moisture, making it ideal for delicate carpets. Encapsulation cleaning involves the use of cleaning agents that crystallise and encapsulate dirt for easy removal. Professional cleaners employ state-of-the-art equipment such as truck-mounted or portable machines, rotary machines, and carpet scrubbers, ensuring that each cleaning method is executed with precision and efficiency. The choice of method and equipment depends on the specific needs of the carpet and the desired results.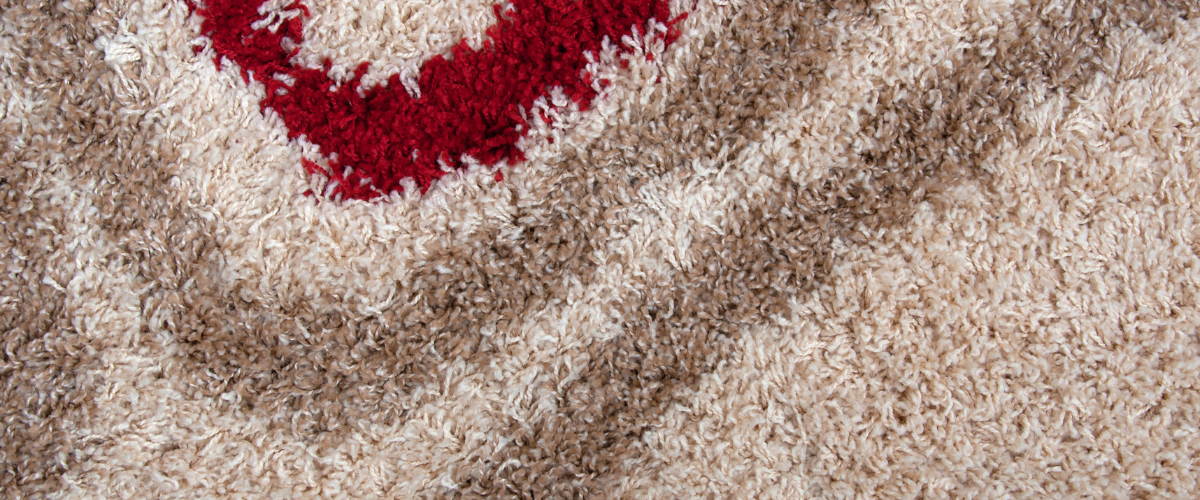 Improved Indoor Air Quality through Commercial Carpet Cleaning
Commercial carpet cleaning plays a vital role in enhancing indoor air quality within business spaces. Over time, carpets accumulate allergens, dust, pollen, pet dander, and airborne particles that can become trapped deep within the fibres. When disturbed, these contaminants can be released into the air, contributing to respiratory issues and discomfort among occupants. Regular professional carpet cleaning effectively removes these trapped pollutants, preventing them from becoming airborne. As a result, the indoor air quality significantly improves, creating a healthier and more comfortable workspace. Employees and visitors benefit from reduced allergens and a cleaner atmosphere, which can lead to increased productivity and overall well-being in the workplace.
Sustainable Cleaning Options for Environmentally-Conscious Businesses
For environmentally-conscious businesses, numerous eco-friendly and sustainable commercial carpet cleaning options are available. These choices emphasise the use of environmentally responsible practices and products. Businesses can opt for certified green cleaning products that are non-toxic, biodegradable, and free from harmful chemicals. Another sustainable approach is adopting low-moisture cleaning methods that conserve water and reduce waste. Employing energy-efficient cleaning equipment helps minimise energy consumption during the cleaning process. Implementing recycling programs for cleaning materials and reducing waste generation contributes to eco-friendliness. Additionally, businesses can choose local cleaning services that prioritise sustainability and eco-friendly practices. These sustainable options enable businesses to maintain a clean and healthy workspace while minimising their environmental impact, fostering a greener future for all.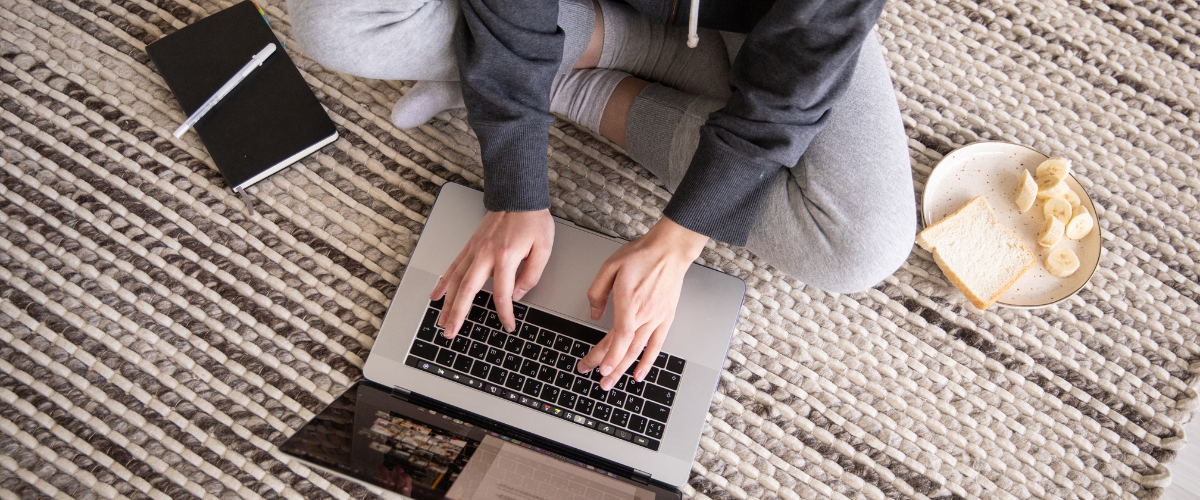 Common Stains and Issues in Commercial Carpets
Businesses often encounter common stains and issues with their commercial carpets. Here's a list of these challenges and effective treatment methods:
# Coffee Stains: Blot the stain immediately, then apply a mixture of water and vinegar or a commercial coffee stain remover. Blot again until the stain is gone.
# Red Wine Stains: Blot and dilute the stain with white wine or water, then apply a mixture of water and dish soap. Blot until the stain disappears.
# Ink Stains: Dab the stain with rubbing alcohol or an ink stain remover, then blot until the ink is lifted.
# Grease and Oil Stains: Sprinkle baking soda or cornstarch on the stain to absorb excess oil, then vacuum. Apply a mixture of water and dish soap, and blot until clean.
# Pet Stains: Blot and dilute the stain with water, then apply a mixture of water and vinegar. Blot until the stain and odour are removed.
# High-Traffic Wear: Regularly vacuum high-traffic areas, and consider rotating furniture or using area rugs to minimise wear.
# Mould and Mildew: Address moisture issues promptly to prevent mould and mildew. For existing growth, consult a professional for proper removal.
# Colour Fading: Protect carpets from direct sunlight to prevent colour fading over time.
# Allergens and Dust: Regular professional cleaning and vacuuming with HEPA filters can help remove allergens and dust trapped in carpets.
# Odours: Use baking soda or commercial carpet deodorisers to eliminate odours. Proper cleaning and ventilation are key.
# Stubborn Stains: Consult professional cleaners for specialised stain removal techniques and products.
Addressing these common carpet stains and issues promptly and with the right treatment methods helps maintain the appearance and longevity of commercial carpets.
Carpet Maintenance for Extending Carpet Life
Effective carpet maintenance is instrumental in extending the life of commercial carpets. Regular vacuuming is essential to remove surface dirt and prevent it from becoming embedded in the fibres. In high-traffic areas, frequent vacuuming can make a significant difference. Businesses should also implement a strict no-shoes policy to minimise the tracking of dirt and debris. Additionally, using walk-off mats at entrances can help capture contaminants before they reach the carpet. Promptly addressing spills and stains with the appropriate cleaning methods can prevent long-term damage. Regularly rotating furniture and rearranging office layouts can distribute wear more evenly. Overall, a proactive approach to maintenance between professional cleanings not only preserves the carpet's appearance but also contributes to its longevity, reducing the need for premature replacement.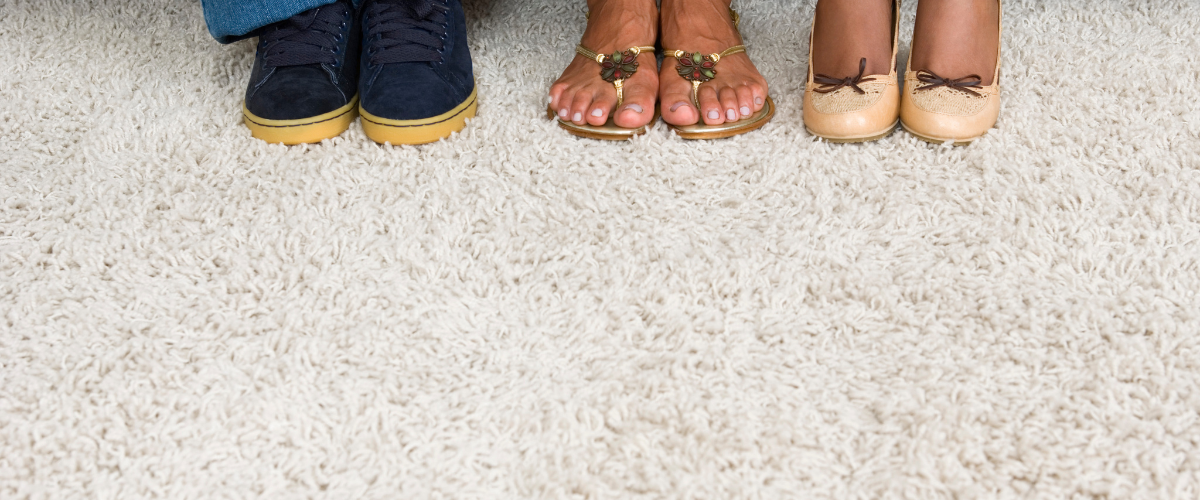 Cost Considerations for Commercial Carpet Cleaning
Commercial carpet cleaning services determine their pricing based on several key factors. First and foremost, the square footage of the carpeted area plays a significant role in determining the base cost of the service. Additionally, the choice of cleaning method—whether it's steam cleaning, dry cleaning, or another approach—can lead to varying price points, influenced by the complexity of the process.
The condition of the carpet is another critical consideration. Factors such as the level of soiling and the presence of stubborn stains can affect the overall cost. In some cases, regular maintenance plans may offer discounted rates compared to one-time cleanings.
Businesses should also be aware that additional services, such as stain protection, deodorising, or spot treatments, may come with extra charges. The accessibility of carpets, especially in hard-to-reach areas, can also influence pricing.
For businesses seeking an accurate cost estimate, it is advisable to request an on-site assessment from a reputable commercial carpet cleaning service. This assessment allows professionals to evaluate the unique needs of the space and provide a tailored and precise cost estimate, ensuring transparency and satisfaction for all parties involved.
Experience the Transformation: Commercial Carpet Cleaning
Commercial carpet cleaning is not just a service; it's a transformational experience for your business environment. With professional cleaning, you can revitalise your carpets, enhance indoor air quality, and extend their lifespan. Clean and well-maintained carpets create a positive impression on clients and provide a healthier workspace for employees. By addressing common stains, implementing sustainable cleaning practices, and adhering to regular maintenance routines, your commercial carpets can stand the test of time. Whether you operate a small office or a large corporate space, the benefits of commercial carpet cleaning are profound. It's not just about cleanliness; it's about creating a welcoming and vibrant atmosphere that promotes productivity and well-being. So, embrace the power of commercial carpet cleaning and transform your workspace today.