WHICH CARPET PATTERN IS RIGHT FOR YOU? AN INTERIOR DESIGN STYLE GUIDE
When it comes to cleaning your precious carpet, our technicians are experts at bringing your carpet back to it's full potential. However, not even the most thorough Carpet Cleaning Brisbane service can save your carpet from general wear-and tear, or worse yet, going out of style!
In situations like these, it may simply be time for an update.
If you're standing in a carpet store looking blankly at all the samples, you're not alone – it's tricky business. The right carpet pattern can complete the room and make the interior sing, while the wrong pattern may look awkward and throw off the interior completely.  So how do you get it right?
Choosing the right carpet pattern for your interior space
Some of the most incredible interiors are all about mixing and matching patterns, colours and textures.  When it comes to the carpet though, most of us tend to stick with the plain solid colour and leave patterns for those brave creative types.  That doesn't need to be the case.  With a few tips, you do can be rolling out beautiful, bold, or intricate carpet to liven up your space!
Fear of colour
If you're afraid of colour on your floors, you can still play with pattern and texture by opting for a neutral patterned carpet.  Alternatively, use a bold colour in patterned carpet on a smaller scale like on stairs or down a hallway, which are often unremarkable spaces, and leave the larger rooms in a more natural tone.
Working with small spaces
By choosing a dramatic carpet pattern for a small space, you're likely to make it appear smaller than it actually is.  Keep the strong, vibrant patterns for larger rooms as they tend to handle it better and stick with a simple geometric or graphic pattern in a tighter space.
How you're going to use room
The purpose of the room is going to greatly dictate the choice of carpet.  If you're decorating a room that's going to be used predominantly at night like a bar, cinema or evening lounge then be brave and go for a pattern like Persian or Beatrice in a colour that creates intimacy, depth and a touch of luxe.  And consider using a darker, moodier shade on the walls.
Hide the traffic
For interiors which experience high traffic, like hotel foyers or family rooms choose a pattern that is likely to hide wear and tear.  Carpets with a lot of detail or graphics like PDX or Paisley & Boteh are better suited to those interiors which are likely to walked on a lot!
Glossary of carpet patterns
Before you head to the carpet store or complete your interior mood board, get to know the types of carpet patterns available. Here we'll provide with you a glossary to get you started.

Plaid/Tartan
Not just reserved for Scottish kilts, school uniforms and picnic blankets, tartan is a sophisticated carpet pattern suitable for a variety of interiors.  Warm deep tones would work well in a study, a reading room or a bar area.
Zig Zag
The zig zag pattern has been at the forefront of interior patterns thanks to the luxury Italian label Missoni. Appropriate for both commercial and residential spaces, the zig zag can be used to create a classic look or a bolder look depending on the colour and furnishings.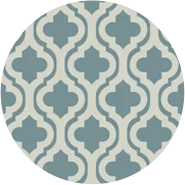 Moroccan Trellis
Carpets in a Moroccan trellis pattern can work well in both modern or traditional interiors. For a bold look, use it in two different colours like a blue and a white or to create a subtle look opt for the Moroccan trellis in two tones of the same colour.
Veramin kilim
This Kilim pattern encompaces the basic principles followed by interior designers, harmony and contrast. While this rug can suit almost any room, the harmony concept requires it to blend in with the overall colour scheme, or for the rest of the decor to share at least one of the dominant kilim colours.
Persian
If you're looking for a timeless pattern, Persian may be the carpet for you. The medieval patterns are like pieces of art and can suit contemporary or traditional interiors. The intricate motifs can even be associated to a particular tribe or origin.
Paisley & Boteh
Paisley & Boteh's tear drop-shaped motif dates back to ancient Persia and has been used in a variety of interior applications including cushions, drapes, furniture and carpets. While 60's fashion proudly displayed multi-coloured paisley material, interiors show a little more restraint using a variety of tones of the same colour.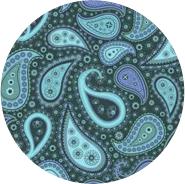 Beatrice
The Beatrice carpet pattern is all about making a bold statement. The geometric design will make any interior pop whether you're rolling it out into a large room or an intimate stairway. The question is, how bold can you go?
Brandyce
Brandyce is one of the more sophisticated and versatile patterned carpets on the market. The woven carpet is traditional, yet its geometric pattern means it's one that will never date making it highly suitable for commercial and residential interiors.
Badriya
The repetitive geometric pattern of Badriya is highly versatile and particularly suitable in those spaces where you're seeking a timeless look. From bedrooms to office spaces, this is a classic carpet pattern that will only add to the interior décor, not distract.
Azzurra
Made in the USA, this carpet is perfect for corporate locations such as offices, hotel foyers and hallways. The pattern will give its location a more structured look.
The Shining
The Shining is an iconic carpet pattern that's ideal for movie buffs. The carpet was made famous after it appeared throughout the hallways of the Overlook Hotel in Stanley Kubrick's 1980 horror film The Shining.
Tortola
This design is perfect for the kitchen, living, or dining room. The pattern is perfectly balanced, not too intense or bland, and works best in a room with other light colours. The material is resistant, but soft under bare feet and can be used as an indoor or outdoor carpet.
Navarre
Navarre's medallion motif was originally inspired by a detail in a piece of antique fabric. This delicate pattern would suit any interior, but is often found in large spaces especially in a corporate or hospitality environment like a function room or hotel foyer.
Lavish Damask
The repeated floral-inspired motif of Lavish Damask carpets will liven up any interior. This delicate, yet robust carpet pattern has a strikingly bold effect providing both a graphic and organic look.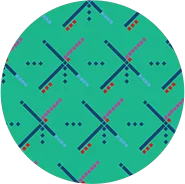 PDX
The original PDX carpet designed for Portland International Airport in 1987 is a great example of a geometric pattern that suits its interior. It even reached 'local icon' status with the pattern being used on t-shirts, bicycle helmets and even socks.